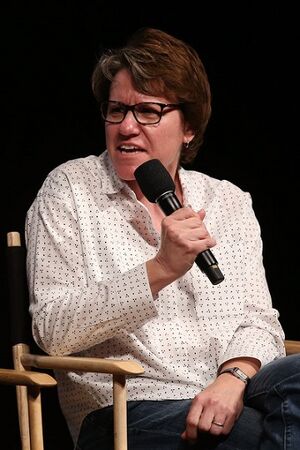 Amy E. Duddleston (born 3 June 1965 in Tucson, Arizona) is an editor.
From 2012 - 2013, she was the editor for eight episodes of the Showtime series DEXTER.
Editor
Season Seven
Seven Eight
Career Info
As an editor, her work on TV series includes Mare of Easttown; Hunters; Vida; Shut Eye; The Last Tycoon; American Gods; Wicked City; American Odyssey; The Killing; and Big Love. Additionally, her film work includes The Backup Dancer (2016); Almost Kings (2010); Mama's Boy (2007); Lies and Alibis (2006); Cavedweller (2004); Welcome to Collinwood (2002); Psycho (1998); and more.