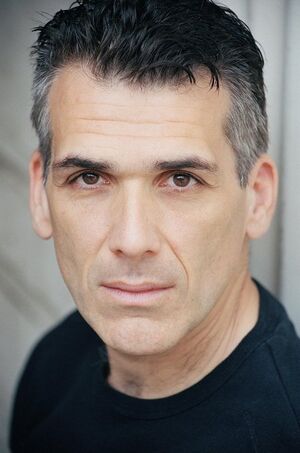 Adrian Neil aka Adrian Cohen is an actor.
In 2013, he played Zach's Attorney (credited as Attorney) in Showtime's series DEXTER.
Appearances
Career
Film
His film credits include roles in Stacy's Mom (2010); Ocean's Thirteen (2007); Silent Men (2005); Straight-Jacket (2004); Exposed (2003); Bruce Almighty (2003, uncredited); and Almost Salinas (2001).
TV Movies
His TV movies include Ghost Voyage (2008); and Search for the Jewel of Polaris: Mysterious Museum (1999).
Shorts
His shorts include The Business Card (1999).
Television
His TV credits include roles on Matador; 90210; My Boys; Castle; CSI: NY; iCarly; 24; Night Stalker; Entourage; Las Vegas; The King of Queens; State of Grace; Presidio Med; Providence; Bob Patterson; Just Shoot Me!; Dharma & Greg; Beverly Hills, 90210; Pensacola: Wings of Gold; V.I.P.; Buffy the Vampire Slayer; Sabrina, the Teenage Witch; Kenan & Kel; Frasier; Screen One; Knightmare; and The Bill.
Video Games
2003: Robin Hood: Defender of the Crown
Personal Life
To be added