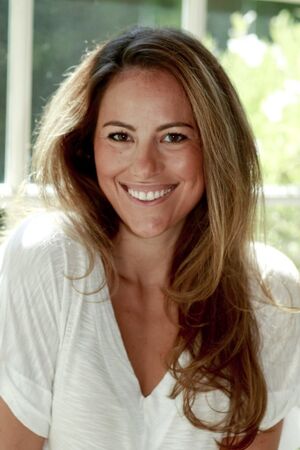 Adalia Braydon (born 19 July 1981) is an American actress and singer.
In 2009, she played Young Teacher in Showtime's series DEXTER.
Appearances
Career
Film
Her films include Better Living Through Chemistry (2014, uncredited); A Thousand Words (2012, uncredited); Jelly (2010); Off the Ledge (2009); Machine (2007); Alice in Wasteland (2006); and Orthogenesis (2005).
TV Movies
Her TV movies include This Might Hurt (2009).
Shorts
Her shorts include The Hanging Tree (2008); and Opening Night (2007).
Television
Her TV credits include appearances in Entourage (uncredited); The New Adventures of Old Christine (uncredited); Greek (uncredited); Game Show in My Head; True Blood (uncredited); Boston Legal; How I Met Your Mother (uncredited); Criminal Minds; and On the Lot.
Personal Life
Adalia was born in Chicago, Illinois. She briefly lived in Poland as a child and is fluent in Polish. At the age of five, she started singing and dancing. She earned a bachelor's degree in Criminal Justice & Criminology.
Community content is available under
CC-BY-SA
unless otherwise noted.