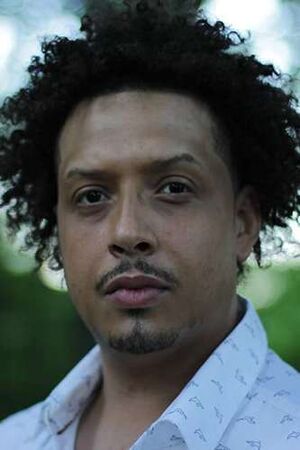 Aaron Andrade is an actor, writer, and producer.
He plays Damian Church in the Showtime special event series Dexter: New Blood.
Appearances
Career
Film
His film credits include roles in Being Dead (2020); Code Name: Dynastud (2018); Higher Methods (2018); Strapped for Danger (2017); Long Night in a Dead City (2017); A Midsummer Night's Dream (2017); Flesh for the Inferno (2015); Seven Dorms of Death (2015); Permanent (2014); Accidental Incest (2014); Future Justice (2014); and Side by Each (2008).
Shorts
His shorts include The Devil's Share (2018); A Room in Cairo (2017); Tribulation (2016); Cybershock 1999 (2016, narrator); Intrigue (2015); A Bad Luck Guy in a Bad Luck Town (2015); and They Stole the Pope's Blood! (2014).
Television
His TV credits include roles in Defending Jacob (miniseries); and SMILF.
Personal Life
TBA
Trivia